Comedy Hypnotists for hire, Comedians, Hypnosis Shows, perfect for a night of audience participation, treat your wedding, corporate or private party guests to a night they won't forget…
COMEDY HYPNOTIST & HYPNOSIS SHOW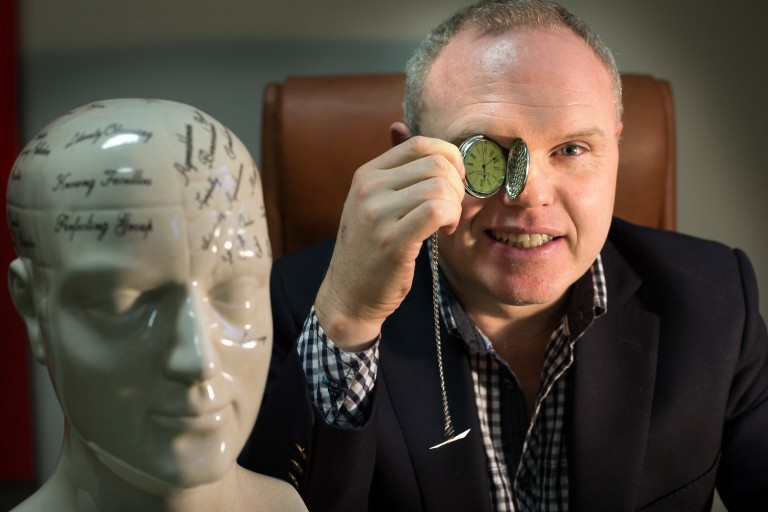 Comedy Hypnotist Show
Why not really entertain your guests with a unique hypnotic experience ideally for all ages and great entertainment for Weddings, Corporate Events, Company Parties and Private Functions.
Would you like your guests to remember your wedding or special occasion above every other one?
Would you like to see you guests rolling on the ground with laughter?
By day he is an award winning Trinity College trained psychologist and clinical hypnotist who runs a massively successful Clinic in Dublin (which specializes in Weight Loss & Stop Smoking)
We don't pick on anyone – We simply ask your guests for volunteers
Quality entertainment for your guests during that "lull" when you have just fed them
It can be performed either before the band set up or during the wedding band interval.
The Wedding Hypnotist is also available as part of package with a comedy impressionist, a DJ or a band.
Price From € POA Depending on location
Areas Covered
Dublin – Ireland – UK – Internationally
COMEDY STAGE HYPNOTIST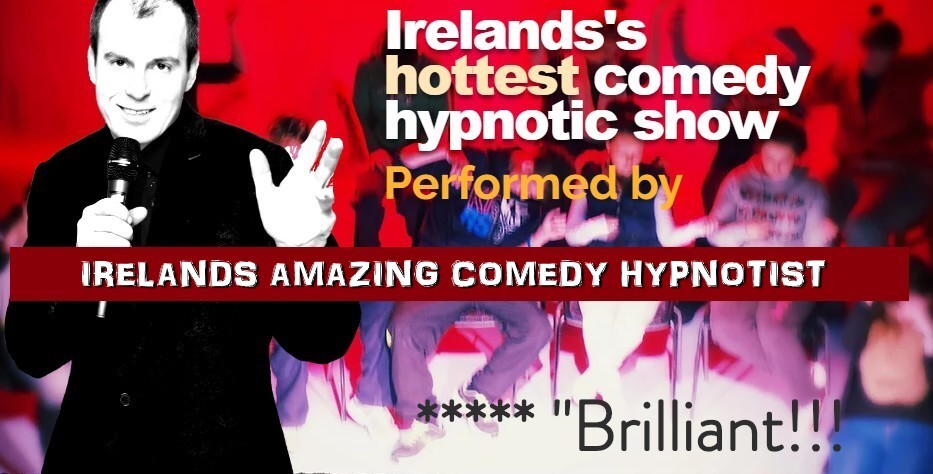 Stage Comedy Hypnotist For Hire
Are You Looking for Something Really Different?
Watch your Friends become the celebrity stars of the show……
From seeing little green aliens to becoming rock king Elvis Presley to behaving like naughty school kids. You will be amazed as to what the volunteers from the audience get up to as this Stage Hypnotist and entertainer brings his fast moving hypnotic and comedy hypnosis shows across Ireland
He has been highly trained by the likes of Dr. Richard Bandier, John Laval and Paul McKenna. He is an experienced stage hypnotist and hypnotherapist.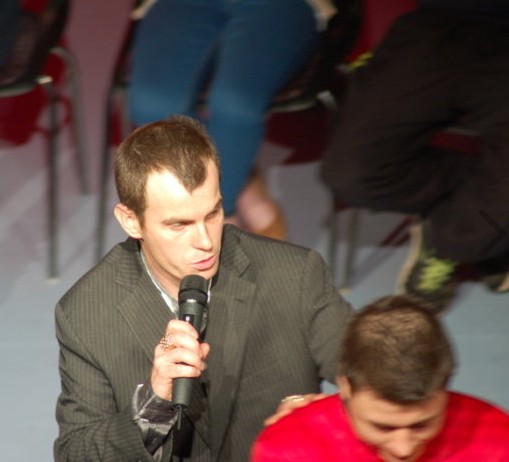 When he was very young he realised that he had an ability to use his powers of suggestion to influence the thoughts and behaviours of his family and friends.
As a teen he went to London to further his skills and studied under many major hypnotists.
He has channelled all this experience into one mind blowing show that will truly astound and amaze his audiences.
Price From € 450.00 Depending on location
Areas Covered
Dublin – Ireland – UK – Internationally