Drag Queens for hire
We offer a range of Irish Drag Queens also referred to as Drag Artistes which are perfect for Hen Parties, Ladies Nights, Corporate Events, Pub & Club Promotions and they can include in their act Bingo, Karaoke, Drag Queen Makeovers and Dance Classes.
We have a cabaret show that includes 3-5 queens and lasts up to 2 hours.
Full of group performances, comedy sketches, parodies and live singing and including games.
Can be booked with as many as needed to suit all budgets and again is perfect for hen parties, ladies nights, corporate gigs, club events etc. They already have a weekly gig for hen parties and doing this the last 7 years to great success.
DRAG QUEEN CHARMIN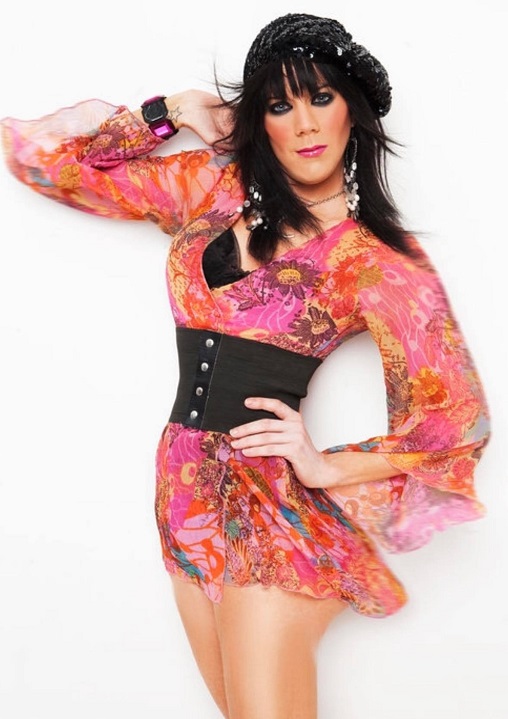 Drag Queen Charmin Drag Queen Charmin has had residencies in many bars including Dignity Bar, Waterford and Revolution, Waterford.
She was a contestant in the Alternative Miss Ireland 2009 and has worked alongside celebrities in pop music including East 17, B'Witched, Rylan Clark, Shayne Ward and Faye Tozer from the band Steps. Drag Queen Charmin is also MC of the Waterford Pride festival and resident host of the Ms Gay Ireland competition.
Drag Queen Charmin is perfect for hosting and performances including private functions to corporate events, drag shows, DJ sets, Hen or Stag party classes. She has also hosted and judged numerous competitions, both music and talent contests in many clubs. To add to this, she is the resident Drag Queen host of the UK Pleasure Boys Dublin Show once every weekend.
Video – Charmin does Nigella
Video – Performing in Dublin at The George
Price from € 420.00 plus travel costs
DRAG QUEEN LADY FIFI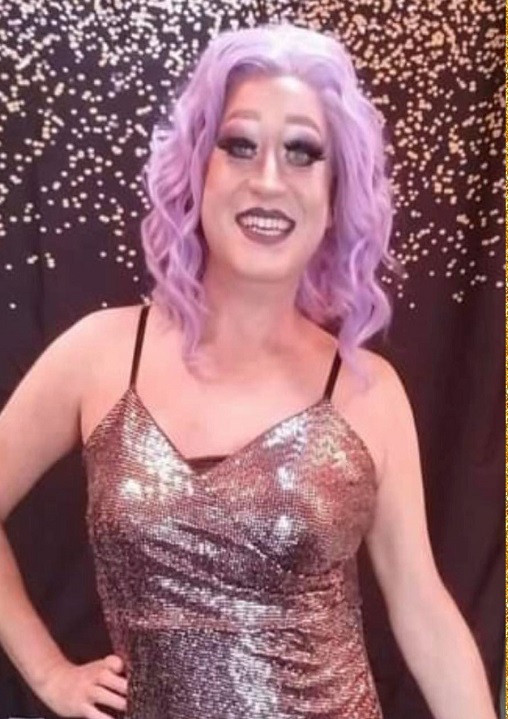 Drag Queen Lady Fifi, Lady Fifi, the first of her name, referred to as the long legged Drag Queen of the club nights and the Hot Men, Khaleesi of hen parties, wearer of corsets, and (Dr) Agony Aunt to all. Let Fifi keep you entertained throughout her performance with her quick wit that sometimes straddles the line, she has great style and has a genuine warm personality.
Drag Queen Lady Fifi initially started the gay scene in Codigo Bar, Torremolinos way back in 2013 where she hosted and mingled with tourists and the locals.
Now the Drag Queen of her hometown in Dungarvan, she not only performs locally but is a weekly cast member of the Waterford based "Dreamgirls Cabaret Show" as well as her Karaoke spot in Itty Bitty's, Waterford on a monthly basis. Drag Queen Lady Fifi returns to her home every year since making appearances in Chessa bar, Codigo bar, and Parthenon night club.
Perfect for Hen parties, Ladies nights, Corporate events, Pubs and Club functions etc.
Price from € 420.00 plus travel costs
DRAG QUEEN NIKKI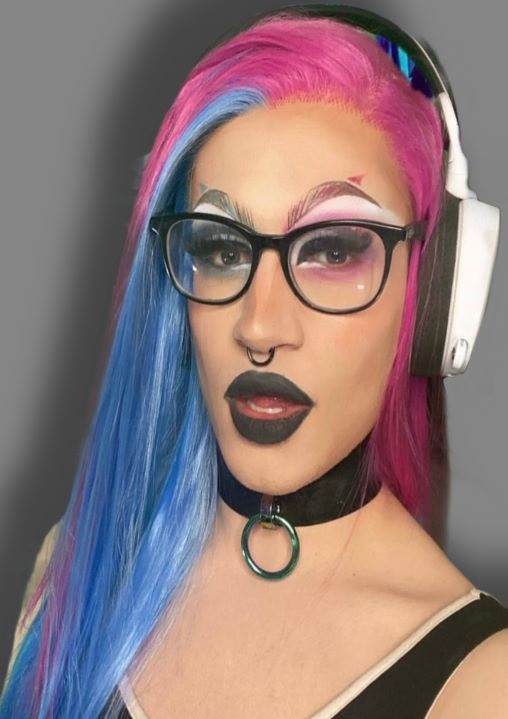 Drag Queen Nikki, the new favourite Idol! A Video Game Nerd at heart, she's been doing drag performances for several years and has no signs of stopping just yet!
Drawing inspiration from the Korean Music Scene, she's built a name for herself across Ireland and the UK, travelling abroad for events and even streaming video games in Drag regularly on Twitch for international fans!
Most Recently, she won Hover's Next Top Streamer, and has even been booked by Twitch to Co-Host the first ever Drag Showcase at TwitchCon Amsterdam!
Her skills include Hosting, Dancing, DJ-ing, and Train Simulator. (No word of a Lie!)
So, what are you waiting for? Check her out today!
Price from € 420.00 plus travel costs
DRAG QUEEN IVANNA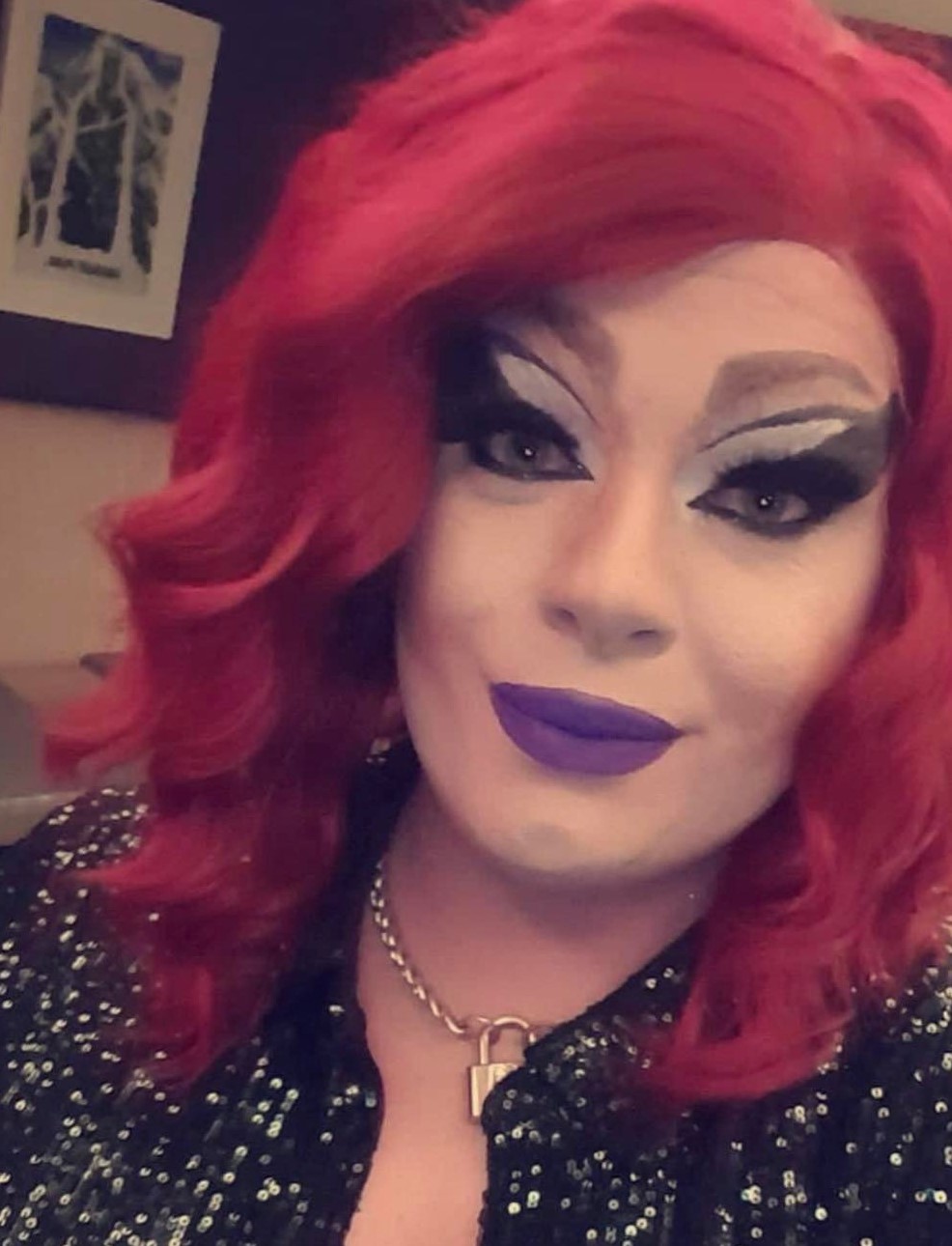 Drag Queen Ivanna made her way to the stage during Dignity's got Talent and WIT'S got Talent, a new drag queen at the time, but one to watch as she wowed the judges to a place in both Finals. From there she secured a guest spot on the Thursday night La Revue show before becoming a familiar face on the Saturday night show in Dignity Bar Waterford. Three years into the businesses, she is a regular host and MC for charity and fundraising nights throughout Waterford.
Drag Queen Ivanna loves to set herself a challenge and has preformed an array of numbers from fans favourites such as Britney Spears, PINK and Madonna to classic musical hits from Hairspray and Chicago. Whilst she loves to emulate classic and modern Pop Princesses and Divas she is available for hosting Bingo and Karaoke nights and if your feeling risqué, don't hesitate to ask about her famed Hen Party Sex Classes which are guaranteed to get you laughing and little hot around the collar. She can now be found travelling throughout Ireland for the one of a kind La Revue Cabaret Show with her other cast mates who have had a recent stint in the Summerval Festival based in Waterford.
Price from € 420.00 plus travel costs
DRAG QUEEN COCO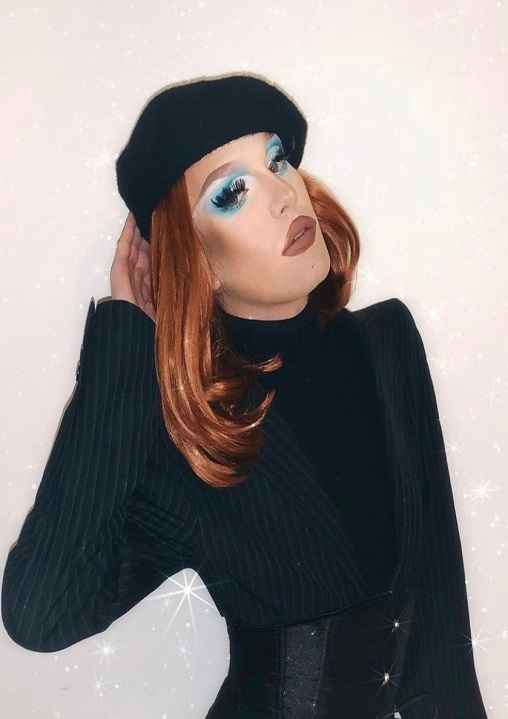 Drag Queen Coco, Coco, the 20 something year old blonde bimbo with a flex. A walking powerhouse in drag design and makeup. A wicked sense of humour, sassy and a bit daft. She'll stomp any runway in 8 inch heels. DJ after dark and brunch advocate during the day. Keep your eyes peeled as she's everywhere in Dublin.
Premier a death drop near you!!!
Price from € 420.00 plus travel costs
DRAG QUEEN SAPPHIRE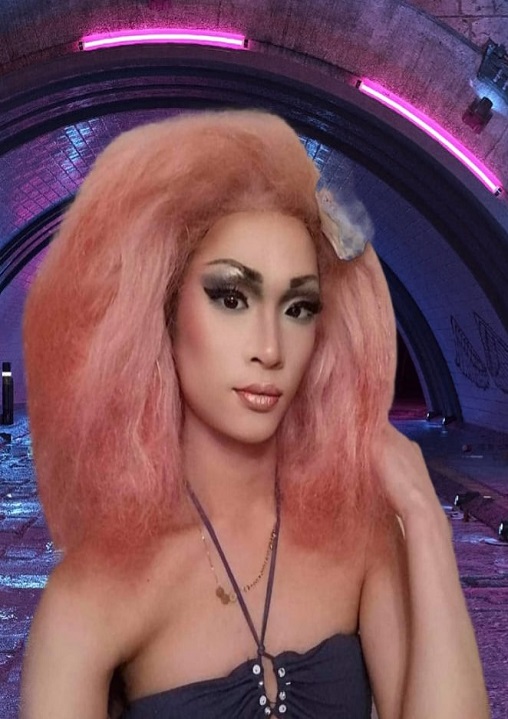 Drag Queen Sapphire, Cute as a button sweet as a lollipop, Sapphire is the Anime barbie doll of Dublin. She is known to be sweet by name and sweet by nature.
With performances full of flips and kicks and maybe even a death drop she might be a queen new to the stage but a queen full of energy and old time wisdom.
Sapphire has been performing in the main Dublin clubs for the last 3 years as well as regular appearances on some of the hottest monthly pop up spots the capital has to offer.
Sapphire will entertain your party with her own style of comedy and keep you all singing along with some great party classics
Price from € 420.00 plus travel costs
DRAG QUEEN ANNIE NAGGINS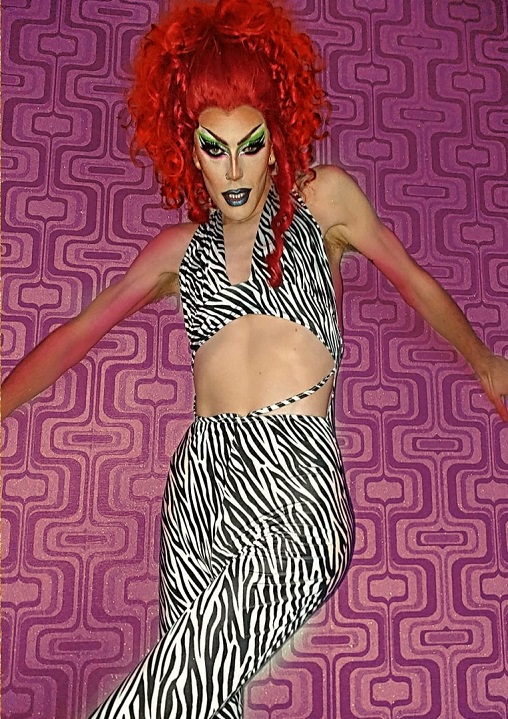 Drag Queen Annie Naggins, The Princess of Galway is ready to bring you her neon party and entertain you all with some dips and tricks galore. Drag Queen Annie can be found on the renowned monthly show "GASS", Galways premier drag show club as well as featuring in Body & Soul, Electric Picnic and other festivals.
Annie will leave you gooped and giddy after her intoxicating brand of comedy and fun.
The neon dream from the west. With looks to kill and a fire under her wig that somebody should put out.
She'll have your night high kicked into gear. Bringing her glitter filled experience to Drag Queen Annie will leave the locals wanting more Naggins!
Price from € 420.00 plus travel costs
DRAG QUEEN DYLAN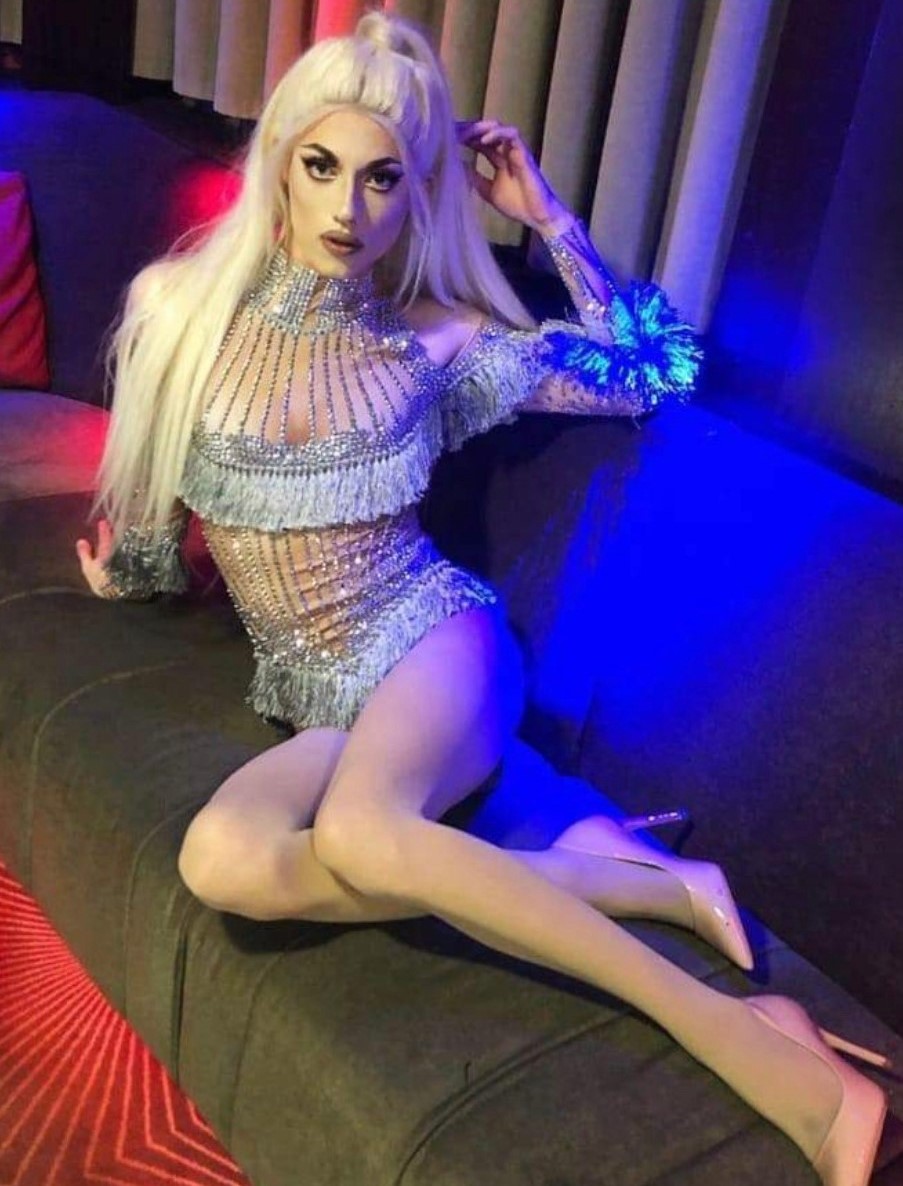 Drag Queen Dylan, If you don't know who Drag Queen Dylan is, then your not on social media!
Amassing a huge following throughout all platforms Drag Queen Dylan has risen to the top over the past few years through comedy and grit you will be having a proper night out with friends with Drag Queen Dylan around
She has been performing on the scene for many years from the renowned stage of Ireland's leading gay bar The George to Cork City, Festivals and more. Mainly known for doing makeup and causing a storm online to now hosting their own show called Queermania, they're ready to come down, make you laugh and put on an amazing show for you all!
Price from € 420.00 plus travel costs
DRAG QUEEN ONYA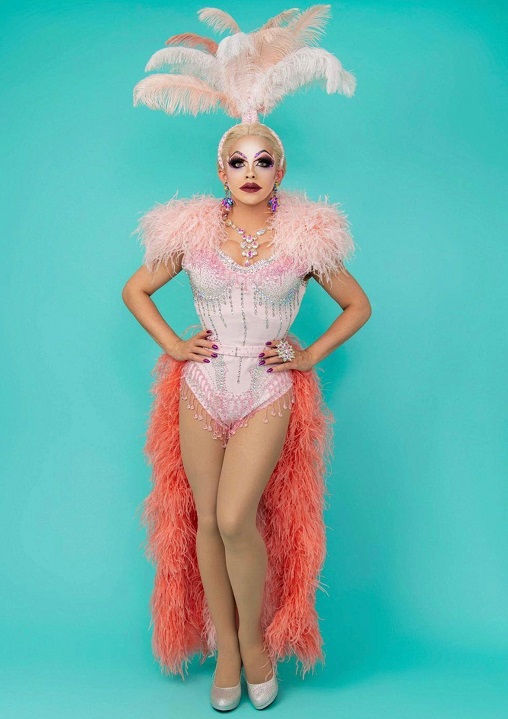 Drag Queen Onya, Drag Queen Onya, the Belfast Showgirl who loves to bring you a show full of surprises and characters.
From Kylie to Ursula, From Cher to Elsa you get it all included. Drag Queen Onya had headlined most Prides Festivals up and down the country as well as her weekly resident shows in Belfast bars The Maverick and Libertine.
This is a queen that lives for the applause and loves to entertain everyone
Price from € POA
DRAG QUEEN LUCINA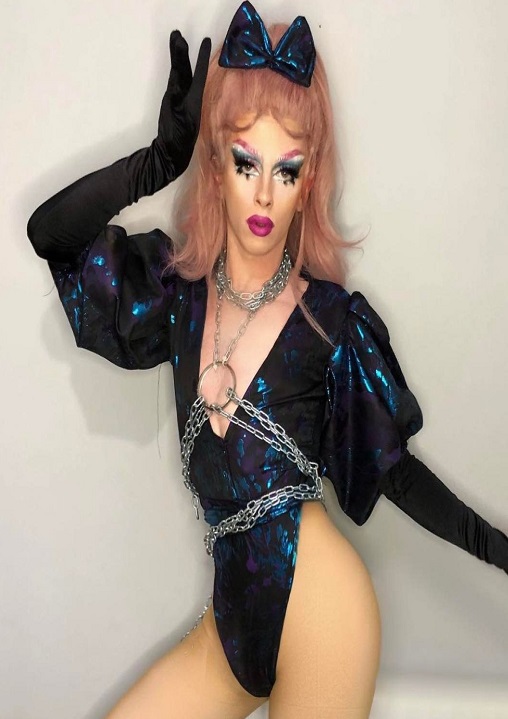 Drag Queen Lucina, Drag Queen Lucina is a Cork local with a passion for broadening the queer experience in the Rebel County.
She's been doing drag for three years now and is chasing the dream up and down the country with her own type of comedy and sass that every party needs
Drag Queen Lucina runs and hosts her own show D'Beours in Conways Yard, Cork as well as being a resident queen at Angels.
She loves to serves you hyper-femme party girl with a little skin, and a lotta attitude on show.
Price from € 420.00 plus travel costs
DRAG QUEEN KARA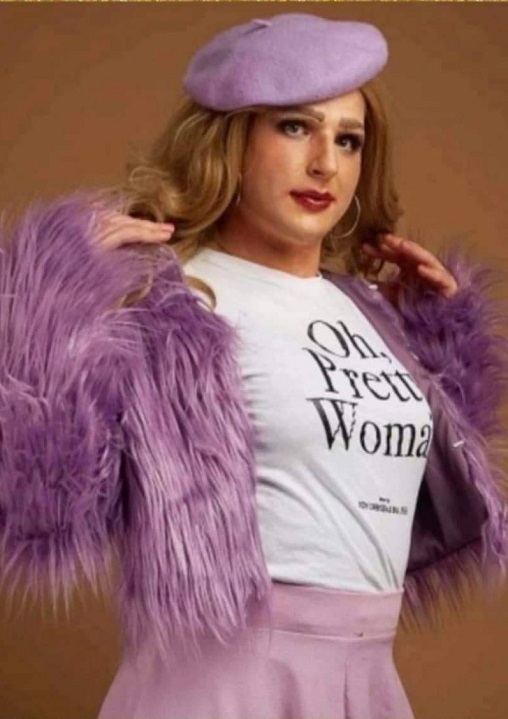 Drag Queen Kara, "Aloha! My name is Kara Kalua, originally from Hawaii but living in Ireland a lonnng time.
I love to bring the party to you with fun filled performances, with lots of costumes , music, games and maybe some surprises.
I'm a musician too so you might get a sing song or two on the ukulele or guitar!
I'll always do my best to make it the best party or occasion it can be and get you all moving and grooving"
Price from € 420.00 plus travel costs
OTHER SERVICES OFFERED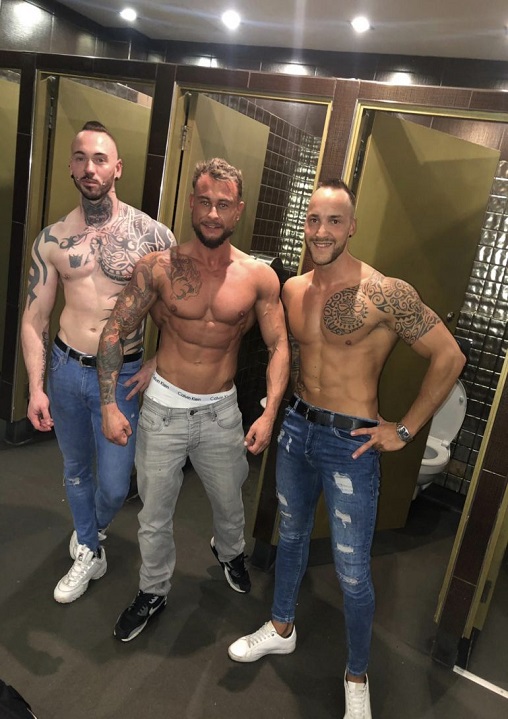 The Queens of the Hen Party Cabaret Show…
One queen for the 90mins duration and included through this is a selection of fun and interactive games for everyone to get their 15 seconds of shame.
Also included will be a mini show of 2/3 performances. Games included are Mr and Mrs, Lipsync Battles, Musical Chairs, 10 Things You Didnt Know and lots more
Price from € 420.00
RuPauls Drag Race…
One queen for the 90mins duration and included through this is a selection of fun and interactive games all based on the TV show for everyone to get their 15 seconds of shame.
Also included will be a mini show of 2/3 performances. Games included are Mr and Mrs, Lipsync Battles, Musical Chairs, Snatch Games and lots more
Price from € 420.00
Battle of the Bridemaids…
One queen for the 90mins duration and included through this is a selection of fun and interactive games all inspired by The Cube but given a cheeky twist for everyone to get their 15 seconds of shame.
Everyone is split into teams and the games included are Mr and Mrs, Lipsync Battles, Musical Chairs, 10 Things You Didnt Know, Trunk on the Hunk and lots more
The team with the most points at the end wins
Price from € 420.00
The Magic Men Show… (see photo top right)
This was the UK Pleasure Boys but we are changing the name for the outside shows.
The show lasts for a 90minute duration with the 1 queen and 2 magic men. The queen will host the show with games and performances included while the lads so both tease spots and full frontal solo routines aswell as a group performance at the end
We also have 2 teams in place that can cover more locations
Please note with this one at the moment this is only on offer for all day Friday and Sunday with daytime only on Saturdays. Due to the resident Dublin on Saturdays the cast have to be back for this and all Saturday evening shows will be done on enquiry
Price from € 650.00
Topless Waiters/Butlers in the Buff…
This is for the Magic Men and they can now be booked on a solo 90min basis. Only offered for self catering houses or private function areas
Mainly they will be there to serve drinks, chat, take photos and keep the guests entertained
Price from € 350.00
Drag'n'Draw…
This is a 90 min activity based on the popular Paint a Nude class but hosted by one of the queens along with a model. We start off with some fun games and a performance before getting down to the creative side
Over 4/5 different assignments each person draws the model in fun challenges with the best going against each other for a fun prize at the end
Price from € 550.00 Models can also be supplied on their own
Bingo/Musical Bingo…
Over 90mins the queens will do some games and performances before starting the bingo games. We will include 2/3 games and we will explain all the rules aswell beforehand.
Prizes are included and priced at €300
Also offering Musical Bingo over 3 rounds where the numbers are replaced by songs. We give the groups musical choices or we can pick the themes whichever they prefer
Priced at €30pp with a group minimum of 15 ( we will take smaller groups once the minimum fee is covered and we can only do a max of 30 players)
Price from € POA
SERVICES
Hen Parties
Book one of our queens to entertain the ladies with a 2 hour set of games, activities and lots of fun. We can also provide a hunky stripper and bring the show to you in the comfort of your own home, hotel or nightclub. Complete with lots of party games and topped off with a cabaret show by the queens.
Birthdays & Special Occasions
Make your birthday stand out and hire one of our queens to meet and greet all your guests on arrival and welcome them to your party. They will also bring out the cake and conduct the "birthday kisses" in a very fun filled way. Cabaret shows are also available to wow the audience. Our drag queens also DJ and are available to play from their own music collections or from a playlist you compose yourself.
Cabaret shows
All our queens have vast experience hosting and performing cabaret shows. From lipsynching popular classics to singing live, our girls can do it all. We can put together a show of any length to suit your needs and include a number of costume changes. The show can range from 2 to 8 people on stage with fully routined performances. All our queens can also front events ranging from bingo to karaoke. With talent competitions becoming so popular, why not have one of our girls host or judge?
DJ Sets
Most of our queens are also available for DJ sets and have held many residencies in clubs throughout Ireland. They can either fit your specific music choice or play from their own catalogue. We can provide a sound system if required.
Weddings
Add that extra bit of show to your special day and have our queens perform a show for your guests complete with party games and fun for the whole crowd to enjoy. This will surely leave a lasting impression on your day. Shows can be tailored to fit in with the theme of the wedding.
Corporate Events
Add a little colour to your corporate event by hiring one of our girls as hostess for the occasion. Cabaret shows or DJ sets can be incorporated. Our queens can mingle with your clients or guests and have been trained to do so in a professional and courteous manner.

Fundraisers
Make some extra money for your chosen charity by getting one of our queens on board to help. We offer hosting of various events from waxing nights to table quizzes. Our queens can also help with a variety night and get everyone involved in this fun show while also making money for your charity.