Flamenco Dancers for Hire – Ireland
Top Class Flamenco Dancers for hire, these Ireland based Flamenco Dancers are available for Events across Ireland From Weddings, Corporate Events, Conferences, Stage Shows and Private Parties. They offer pure Spanish Flamnco Dances accompanied with a Spanish Flamenco Guitarist and Singer. Flamenco Dancers for Hire for Functions. Flamenco is a Spanish musical genre with strong, rhythmic undertones and is often accompanied with a similarly impassioned style of dance characterized by its powerful yet graceful execution, as well as its intricate hand and footwork. Below we have a mixture of professional flamenco musicians and flamenco dancers to choose from
This is a professional Flamenco company and school based in Galway and was founded in 1993. They offer Flamenco classes in Galway and Clare and performances all over Ireland. From solo dancer or musician to full line up, they provide authentic high quality live performances for festivals, theatres, weddings, parties and corporate events.
They provide Flamenco Dance technique and musical rhythms for beginners, intermediate and advanced students.
The group play in many different formats, and are able to perform as a full company including dancers, musicians and percussionists, down to a solo dancer.
In the last few years they have played many shows throughout Ireland.
Venues include: National Concert Hall (Dublin); Town Hall Theatre, Roisin Dubh and the Black Box (Galway); Siamsa Theatre (Tralee); Linnen Hall Theatre and Markree Castle (Sligo); Glor (Ennis).
The leader and director of this team of artists are dedicated to conveying the unique sensitivity and passion of this tradition. they perform Flamenco in its purest form.
Gallery
Price From € POA Depending on location
Areas Covered
Clare – Dublin – Ireland
Flamenco & Latin Guitarist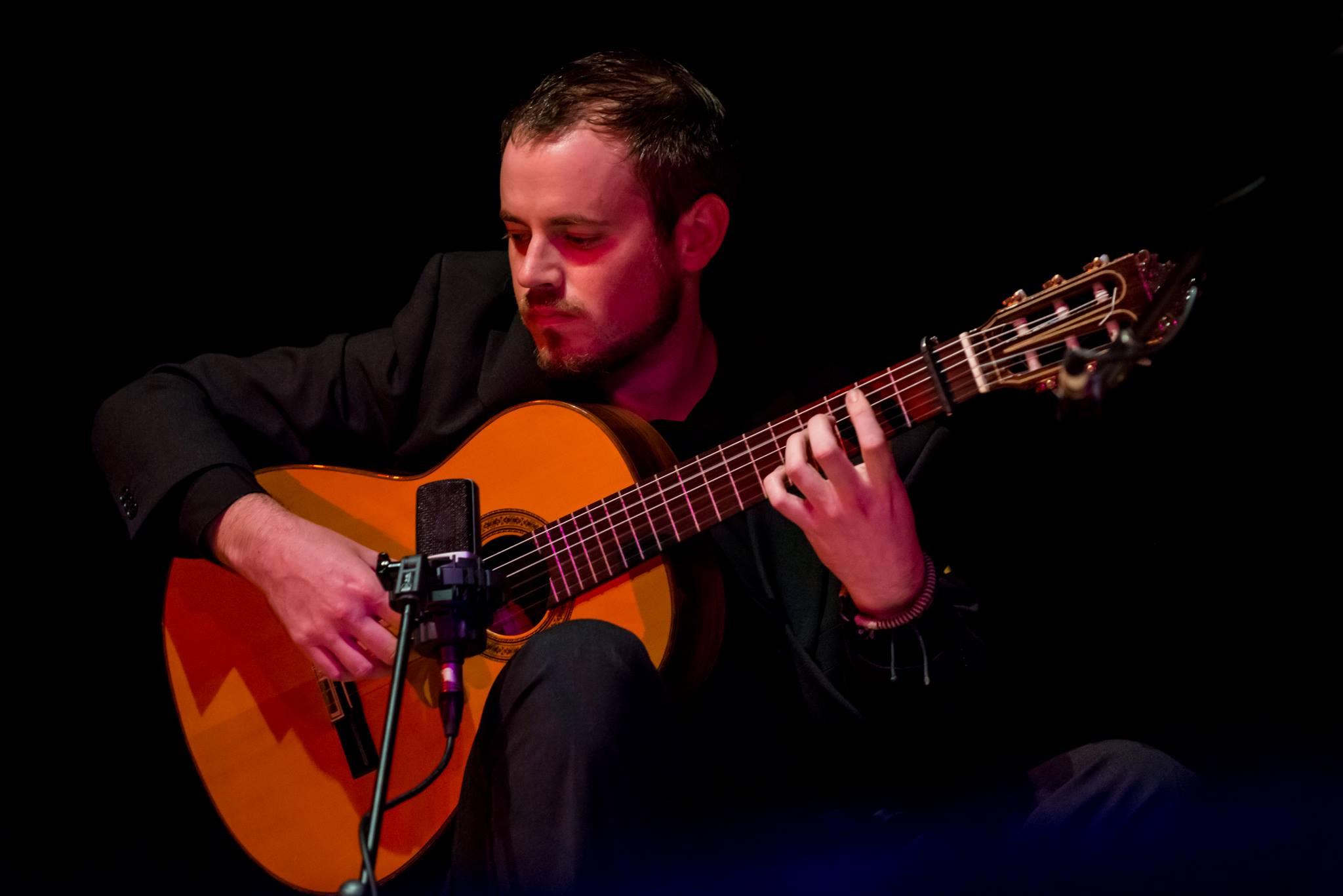 If you are looking for something different for your wedding , this Flamenco guitarist is available to play at any part of the day, from the Ceremony (either civil or religious) to the drinks reception or the reception proper.
He has extensive experience performing at weddings both as a solo performer and in ensembles.
Whether it is classical, church music for the ceremony or Flamenco & Latin music for the reception you can be sure that he will create an unforgettable atmosphere and experience for you and your guests.
He also makes arrangements of contemporary popular music on request so you can tailor the music to suit your preferences.
Testimonial
He played at our intimate wedding ceremony in Ratoath Church and it made the whole thing even more special. I was worried about the church feeling a little empty as there were only twenty guests but his music filled the space beautifully and made everyone feel relaxed and welcome. He is extremely talented and a joy to listen to. He was also great to deal with, with quick and helpful responses to any queries I had about the music. He was flexible about choices of music and good at suggesting what would work best for each part of the ceremony. He arrived an hour before the ceremony to make sure he had everything set up to his liking. I would highly recommend him for any wedding ceremony to add a unique and special touch.
Grace O'Hara, (Ceremony , Jul 2015, Ratoath Church)
Gallery
Price From € POA Depending on location
Areas Covered
Dublin – Ireland