Tribute Artists for hire – Tribute Bands
Our tribute bands and tribute artists are available for any event, from private parties, weddings, corporate events and more… All our acts are professional and will provide your guests with an evening to remember.
ELECTRONIC 80's UK BASED BAND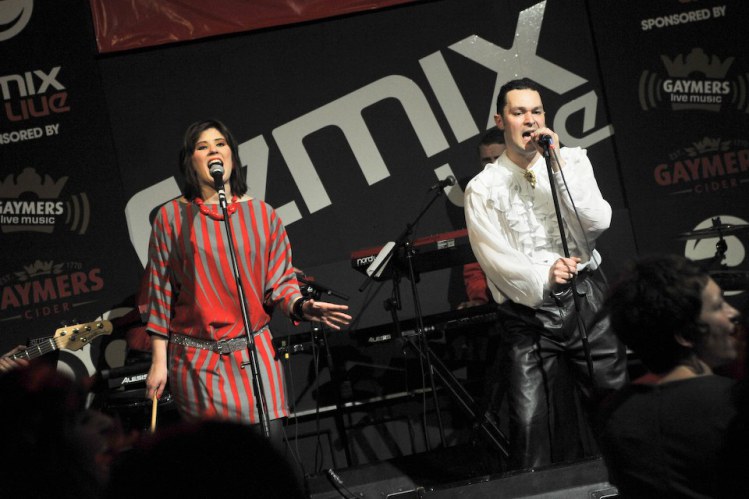 The 1980's gave us some of the most exciting and pioneering music of a generation. This Electric 80's band bring you the very best of that decades synth-led pop. They've sidelined the cheese & cherry-picked the finest, often-eclipsed classics from the 80's to create an electrifying live set.
They're a six piece band of session musicians offering an unrivaled experience of cool & nostalgia. With a powerful PA and amazing lighting system, authentic costumes and an aficionados eye for 80's detail, They'll give you not just a gig, but a stunning show guaranteed to fill the dance floor.
Book this Electronic 80's band for the best possible authentic 80's experience!
With so many tribute acts and compilation albums using the same songs, you would be forgiven for thinking that there were only ever 40 tunes produced during the 80's. But anyone who was a child of that time will know that there were many more excellent songs written in that decade than those you tend to hear nowadays. And that is why this band are different to other 80's bands. In a homage to the synthesiser, we specialise in playing those often-eclipsed tracks and seminal classics that no self-respecting 80's aficionado would not fail to recognise – those cult songs that could guarantee to fill the dance floor at any 6th form disco and that were such a REAL part of our growing up. So, if you long for an authentic 80's night then this Electronic 80's band are the band to book.
Based in Hertfordshire, UK.
FEEL THE ELECTRIC LOVE!
A mix of classic hits and rarer gems, their set is designed to fill your dance floor. The songs listed are just some examples of what you can expect.
Some songs have audio demo clips – these are live performance or rehearsal recordings. No backing tracks or sequencers are used for any of their performances – everything is played live.
Cars – Gary Numan
Mirror Man – The Human League
Church of The Poison Mind – Culture Club
Planet Earth – Duran Duran
Video Killed the Radio Star – Buggles
To Cut A Long Story Short – Spandau Ballet
I Just Can't Get Enough – Depeche Mode
Heart and Soul – T'Pau
Kids In America – Kim Wilde
Dancing With Tears In My Eyes – Ultravox
Atomic – Blondie
Reward – The Teardrop Explodes
Temptation – Heaven 17
Suburbia – Pet Shop Boys
It's My Life – Talk Talk
Enola Gay – O.M.D.
A Little Respect – Erasure
Two Tribes – Frankie Goes To Hollywood
I Want To Be Free – Toyah
The Sun Always Shines On T.V. – A-Ha
Music Samples
Temptation

To Cut a Long Story Short

Video Killed The Radio Star

Mirrorman

Price From € POA Depending on location
Areas Covered
UK – Ireland – Internationally
MICHAEL BUBLE TRIBUTE ARTIST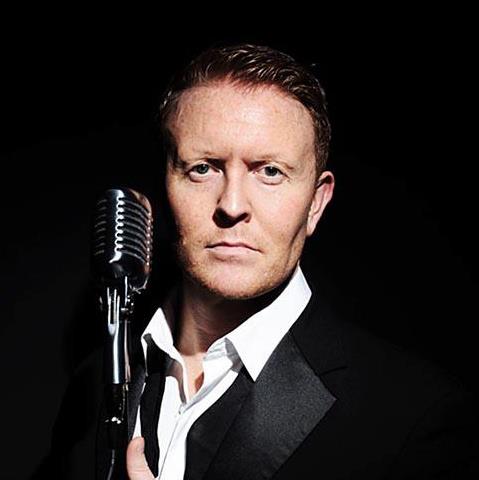 One Of The Hottest Talents To Come Out Of Ireland In The Last Decade!!!
Ireland's number one choice for The Official Michael Buble Aviva aftershow parties and specially chosen to launch Michael Buble's multi selling 'Christmas' album in Brown Thomas, October 2011.
He will bring you the smooth silky sounds of Crooner Michael Buble with classics from Frank Sinatra, Dean Martin, Sammy Davis Junior, Nat King Cole, Ella Fitzgerald, Tony Bennett, Bobby Darin, Jamie Callum, Mel Torme & many more!!!!
This Buble tribute artist will cover from your Drinks Reception right through to your Evening Reception with an arrangement of various packages to suit all budgets.
Songs include…
Mac The Knife
The Way
Fever
Fly Me To The Moon
For Once In My Life
Home
My Way
Call Me Irresponsible
Ideal For:
Wedding Receptions
During Dinner Entertainment
Pre-Dinner Entertainment
Corporate Events
Christmas Parties
Gala Balls
Anniversaries
Fundraisers
After-show Parties
and much much more . . . .
IRISH RAT PACK TRIBUTE
WE BRING YOU THE VERY BEST IN LIVE ENTERTAINMENT WITH MUSIC OF SINATRA, DEAN MARTIN, TONY BENNETT, MICHAEL BUBLÉ & MORE!
They deliver performances with style and panache and an all-round feelgood factor, crafting our repertoire to suit your preferences and tastes. We'll do it your way and your guests will go home with some great memories!
Price From € POA Depending on location
Areas Covered
Ireland – UK
THE MICHAEL JACKSON TRIBUTE SHOW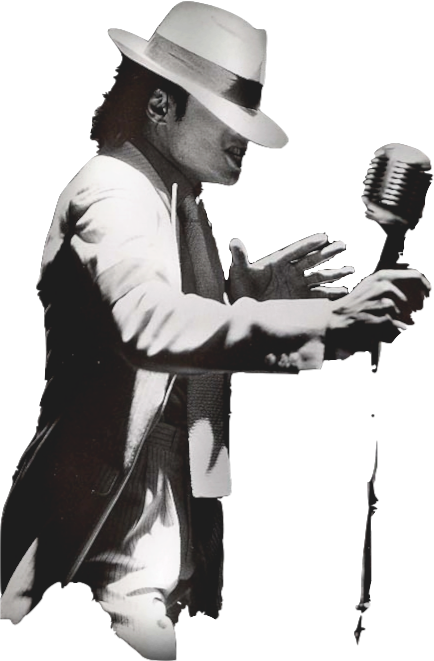 The only Michael Jackson tribute artist in Ireland, this amazing show is fully live with a 6 piece band, Drums, Bass, keyboards, Guitar, B-Vocal, & Lead Vocal, the show has performed at venues such as a sell out night in the Olympia theater, the Waterfront Belfast, the Cork Opera house, to name only a few, the show is suitable for festivals corporate events & weddings,
The One And Only Michael Jackson Tribute Artist In Ireland For 25 years
Songs include:
The One And Only Michael Jackson Tribute Artist In Ireland For 25 years
All the hits of the King of pop, songs included in the set
Jam
Billie Jean
Bad
wanna Be Startin' Something
Smooth Criminal
Thriller
They Don't Care About Us
Rock With You
They Don't Care About Us
Earth Song
I'll Be There
Man In The Mirror
The Way You Make Me Feel
Dirty Diana
Human Nature
Blame It On The Boogie
Working Day & Night
Heal The World
Price From €POA Depending on location
Areas Covered
Ireland – Internationally
Other Tribute Acts Available
50s and 60s Tribute Bands
70s Tribute Bands
80s Tribute Bands
Adele
Abba Tribute Bands
Beatles Tribute Bands
Bee Gees Tribute Bands
Blondie Tribute Bands
Blues Brothers Tribute Bands
Coldplay Tribute Bands
David Bowie Tribute Artists
Dean Martin Tribute Artists
Elton John Tribute Artisits
Elvis Presley Tribute Artists
Frank Sinatra Tribute Artists
George Michael / Wham Tribute Artists
Gypsy Kings Tribute Bands
James Bond Tribute
Kylie Minogue Tribute Artists
Madness Tribute bands
Madonna Tribute Artists
Marilyn Monroe Tribute Artists
Michael Jackson Tribute Artists
Michael Buble
Motown Tribute Artists
Nat King Cole Tribute Artists
Neil Diamond Tribute Artists
Queen Tribute Bands
Rat Pack Tribute Bands
Reggae Tribute Bands
Robbie Williams Tribute Artists
Rod Stewart Tribute Artists
Rolling Stones Tribute Band
Sammy Davis Jr Tribute Artists
Shirley Bassey Tribute Artists
Slade Tribute Bands
The Police Tribute Bands
Tom Jones Tribute Artists
U2 Tribute Bands
UB40 Tribute Bands
Village People Tribute Bands