Unusual Acts for hire- Ireland LED Dancers for hire, Mirror Men, Disco Ball Head Dancers and street entertainers for hire available throughout Ireland
LED DANCERS – LED SHOWS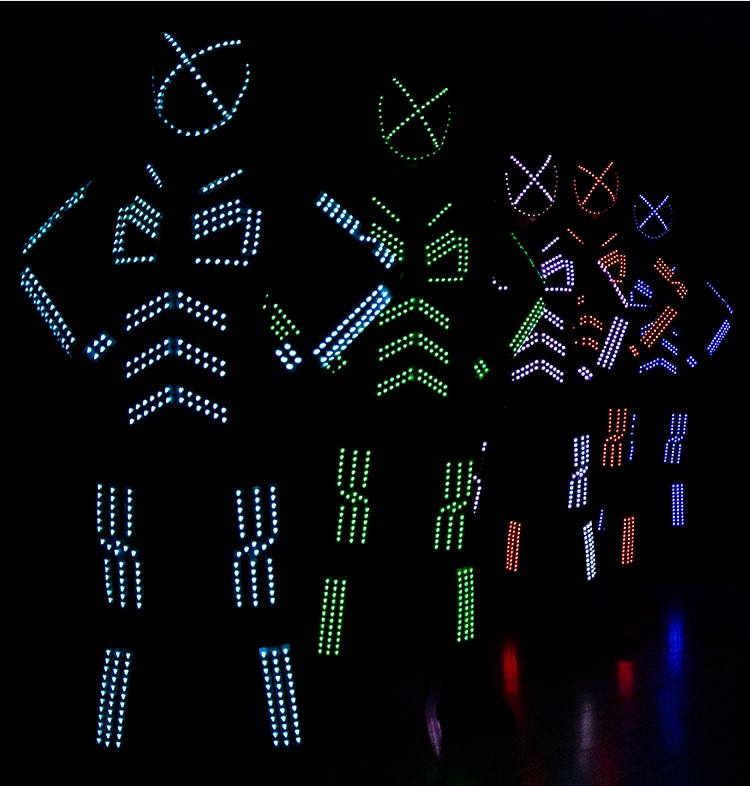 AN ILLUMINATING EXPERIENCE!
We provide some amazing and unique acts across Ireland including a spectacular LED show, incorporating LED illuminated costumes, combined with electrifying music, and Irish drummers.
Picture the scene, the lights fade into darkness, what awaits you is a LED performance like you've never seen before! This exciting form of entertainment is unique and is perfect for corporate events, street entertainment, product launches and more. The LED dancers performance is a High Energy act, designed for that 'BIG WOW' factor!
They provide an outstanding show incorporating the latest technology and some of the best LED dancers and Irish drummers in the country.
Their LED costumes can be bespoke to suit any occasion upon request.
Irish LED dancers for hire
• Weddings
• Corporate Functions
• Events
• Concerts
• Birthday parties and Wedding Anniversary's
• & Much More!
His experience and professionalism will ensure that your special wedding day will be both memorable and hassle free!
Price From € POA
Areas Covered
Ireland – UK
MIIRROR PEOPLE – MIRROR DANCERS – DISCO BALL HEADS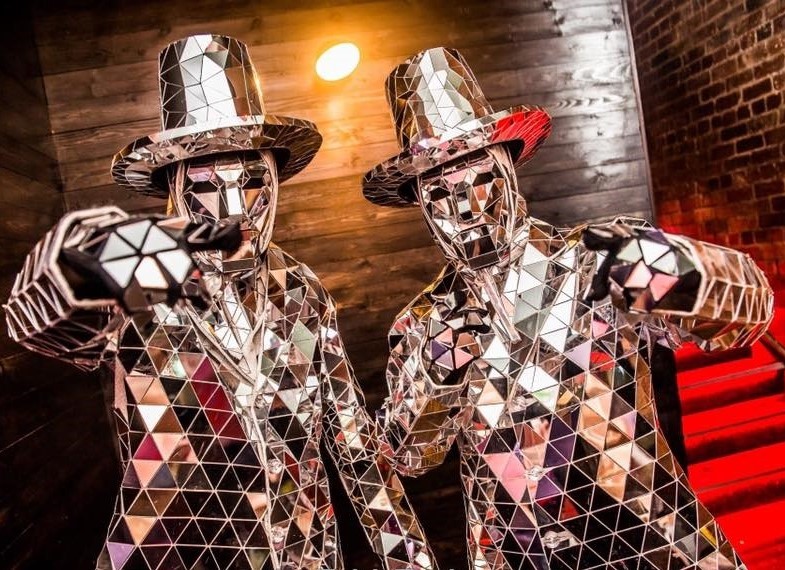 A SPARKLING EXPERIENCE!
These Mirror dancers and Disco Ball Heads will bring a sparkle to any event. they normally perform as a Mirror man and Mirror woman, or if you're looking for something a bit more Diva style, why not try our Disco Ball Head dancers, they will add some sparkle to any event and guests.
Perfect to meet and greet and welcome guests at a drinks reception, or to mix and mingle around tables during dinner.
The Mirror people are available in both Gold and Silver, and are a great form of unusual entertainment to get the party underway and the dance floor bustling!
They're happy to mingle with guests, boast their dance moves and keep the party atmosphere buzzing!
Mirror Dancers & Disco Ball Head Dancers
• Meet and Greet
• Corporate Functions
• Mix and Mingle
• Photos with guests
• Birthday parties and Wedding Anniversary's
• Product launches!
6 Mirror suits available:
2 gold
2 silver
2 disco ball heads (with black suit or mirror body suit)
Includes handler.
Top class professional dancers
2 X 20 minute roaming performances (walkabout entertainment, meet and greet)
This sparkling experience is a great form of Irish entertainment at it's best!
Price From € POA
Areas Covered
Ireland