Irish Dancers for hire – Celtic Dancers – Ireland
Includes 10 special reinforced round dining tables (either 5ft or 6ft), 8 Celtic Dawn dancers, 1 Bodhran player, 1 Celtic Drummer, 4 stage managers to execute the routine, transport, Delivery & Collection, P&L insurance.
Established in 1996, these professional Irish dancers have proven to be the most successful dance troupe in its field, with performances from weddings to Broadway shows.
They employ 110 of Ireland's finest dancers with troupes based in Dublin, Leitrim, Sligo, Galway, Limerick, Kerry and Cork. Many of their dancers perform with Riverdance, Lord of the dance , Celtic Tiger, Rhythm of the Dance, Gael Force and Dance Masters. These professional Irish dancers are available for any event small or large, nationwide or internationally. With 14 years of experience and experienced dancers all over the country their aim is to provide you with a Professional, reliable, friendly and cost effective solution.
BIG "WOW" act – Celtic Surprise
Celtic Surprise: Generally performed on reinforced tables but a stage or floor can be used.
At an agreed time in the evening a haunting sound of ancient Celtic music can be heard echoing in the room. Cloaked figures carrying candles move majestically through the crowd. They form a guard of honour along the long walls of the room as an imposing figure, our bodhrán player, enters.
He enters the middle of the and without saying a word, he starts drumming with an increasing intensity solo and interacts with the audience. During this time some of the cloaked figures have also made their way into the middle of the room.
Then with a loud cry and a commanding strike to the bodhrán, the dancers drop their cloaks and erupt into a spectacular hard shoe acappella performance. This generally results in an immediate outburst of spontaneous applause from an astounded audience! The piece continues with the appearance of a Celtic Warrior Drummer who enters the room. There is a trade-off between the bodhrán and the drum. At the end of this show-down, the drummer has apparently lost the fight, but he has one last trick up his sleeve. To the delight of the crowd, he finally calls 4 female dancers to join him. After one more routine, all 8 dancers and 2 percussionists perform a spectacular hard shoe routine on the guests' dining tables. A powerful dance off on the tables then ensues, percussion versus dancers in a sensational duel of rhythm, noise and exhilaration!
As an Optional Extra –
The dancers then take to the stage where they perform a further 10 min show of rapid footwork, graceful elegance and diverse choreography, culminating in a "Riverdance" style finale. With the use of some theatrical lighting effects, this short but breathtaking performance with its climactic finish will astound any audience and leave them wanting more.
Cost for the Show which includes 8 dancers, the Bodhran Player/ Irish dancer, a Celtic Drummer/Irish dancer, 4 stage helpers, Stage Manager, a PA and wireless mic for the bodhran and Insurance.
Performance on stage afterward if available and applicable FOC.
Prices: Please contact us regarding prices and further information
Testimonials
As you know Dublin Port Company hosted an international cruise conference during May/June of this year, the official dinner was hosted in the Royal Hospital Kilmainham, your dancers were the main act, guests were truly amazed and entertained.
I wish to confirm Dublin Port Company would highly recommend these dancers.
Edel Currie
Corporate Services
Dublin Port Company

Thank you so much for the amazing dancer show you put on for our event. Our guests are still talking about it, it was phenomenal!! It really was one of the main highlights of our day. So much so that 2 of our guests booked you for their events.
You were a pleasure to deal with, so professional, punctual & talented!
I am a wedding executive, so I have seen many different performances & entertainment over the years but your gig by far, leaves the rest in your shadow!
I would not hesitate for a second to recommend you for weddings, corporate events or any functions.
Laura Mulvaney
Sales & Wedding Executive
Trim Castle Hotel
Castle Street
Trim
Co. Meath
IRISH DANCERS WITH CELTIC DRUMMER SHOW
Irish Drummer and Dance Show
This is an Irish dancer and drummer show designed for the 'BIG WOW' factor!
This show consists for Irish dancers and an Irish Celtic drummer, we can add extra Irish dancers or Celtic drummers to suit your preference.
If you're looking for an amazing Celtic show then look no further, this Celtic show is perfect for wedding receptions, corporate events, private parties and promotions.
If you are looking for ceremony and drinks reception music, background music, full on party Irish entertainment, you have come to the right place.
Price From: POA
Areas Covered: Dublin – Ireland – Internationally
OTHER DANCE SHOWS
Irish Dance Show
These have proved to be the most successful Irish dance company in its field providing an exciting performance , consisting of a medley of Irish Dances, an a capella and tributes to such shows as Riverdance and Lord of the dance. This show embodies all of what has made Irish Dancing a worldwide phenomenon in recent years.
Cost for 5 dancers €1100 or 7 dancers €1400 + vat plus 10% Booking fee
The Wedding Show
For weddings, the show was originally designed for when the band or DJ took a break, at approximately 10pm. Their 30 minute performance will leave your guests amazed and talking about your special day for weeks to come. With the dancers commitment of providing a standing ovation performance at every wedding it will add that something special on the day. With 14 years of experience and experienced dancers all over the country their aim is to provide you with a reliable, friendly and professional service.
Price From POA Depending on location
Areas Covered
UK – Ireland – International
Harpist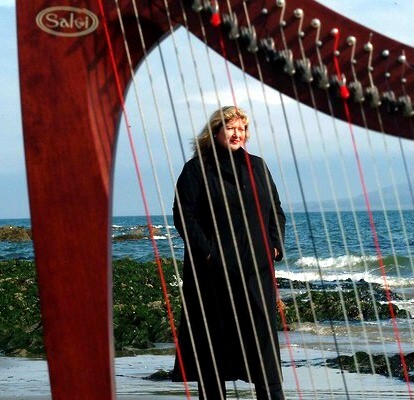 This harpist has been playing, singing and composing music for many years. She has played for Presidents, Prime Ministers and many other dignitaries both nationally and internationally.
Cost €450 plus Vat.
Music Samples
Bridal Chorus

My Lagan Love

Princess Royal

Irish Trad/Folk & Ballad Band
A Very Lively Traditional 5 piece Band, This band features in such shows as Celtic Nights who play a wide range of Irish music for either background music to Celtic Rock.
(this is one of their regular spots at The Arlington Hotel)
Cost €2000 plus Vat
Irish Drummers
A powerful momentum giver to any event, with an explosion of awesome rhythms and beats, the noise of percussion pulsating in the air will be as spectacular to listen too as it is to see.
Stage Show
A 15 minute charged spectacle crafted to leave jaws on the floor. They blast their way through a variety of pieces containing phenomenal choreography, blistering speeds, dynamic breath taking Irish dancing with Celtic, Brazilian and African influenced drumming styles AND a healthy dose of audience participation. Guaranteed to leave you wowed and wanting more.
Weddings
Want to make sure your wedding entertainment never falters?
As they are primarily acoustic, they have no need for elaborate stage set ups. Whether your band is setting up or taking a break, they can fill the interval with exciting set pieces.
Meet & Greet
What better way to greet your guests then a line of ferocious drummers! Bringing excitement from the get go, there really is no better way to kick start an event. They are also open to work with other entertainers, bringing them into the fold, be it jugglers, fire breathers or stilt walkers. Don't hesitate to ask for more, they are happy to oblige all requests.
Mobile Show
In need of ushering people from one event to the next? Why not have a platoon of blistering drummers lead the way! A dynamic and exciting way to link events and a sure fired way to make sure the pace never lets up.
Nightclubs
Having 6 Celtic warriors set up in the middle of your dance floor and start playing is one definite way to amaze and captivate your clientele with something unique and unforgettable. Certain to get everyone pumped up and ready to dance the night away!
Award Ceremonies
Why not add to the already building tension of an award ceremony with a drumming chorus.
Raising the tension to maximum levels before the big reveal!
Collaborations
They are more than happy to collaborate with any other performers you may have hired on the night. For example, we often work alongside our Irish Dancers, providing the music for their routines. A highlight of such a show being a percussive battle between drummers and dancers. Other forms of entertainment can be folded into our performances with some coordination, be it fire breathers or jugglers, they can create something spectacular and unique. They can also provide extra percussion elements with DJ's or live bands, adding to the elation of live music!
Sporting Events
Let them open your sporting event or provide half-time entertainment, their passion is sure to drive the crowd to feverish levels!
Festivals
The perfect event for a platoon of battle hardened drummers. Always sure to draw a crowd, they know how to get people moving!
What they supply
They have a wide range of percussion instruments, and can supply you with a choice of Steel finished drums, or a natural wood finish. All drums are cared for meticulously, and great attention is payed to fine tuning them for the maximum sonic experience.
Professionalism
When they arrive at a venue they take care to keep out of sight as much as possible. The element of surprise always lends to the wow factor of an entertaining night.
All of our drummers take care to dress appropriately for your event, they like to look professional even out of costume. They rehearse regularly and are constantly driven to keep their skills razor sharp.
Part of what makes them so good is that they are all enthusiastic patrons of percussion.
It's who they are, it's what they do. It's their life. There love.
Cost €POA
Gallery